The cross-point™ Collection
DESIGN OF THE MONTH - HELIOS
JANUARY 2019
AT 20% OFF RETAIL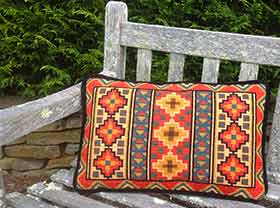 Shown above: NEW Pattern HELIOS
Please link to the Pattern Page from the left side bar for size and color information. As so many of you know, I love researching universal design motifs and this one was fascinating since it goes back to Ancient cultures over eons of time. More details are on the blog post dated December 23, 2018 on wordpress where I describe the motif's origin, the changed meanings over time, how it relates to human kind's understanding of our relationship to the sun, moon, and natural systems. You can also click on the "W" at the bottom of the LEFT sidebar. Available in several color options, each one changes the design. Depending on the color, this pattern can appear both traditional or modern contemporary.


As in the past and with all of our Special Offers: If you order online, PayPal will bill the full retail and we issue the 20% discount back through PayPal when the order is processed in house. Alternatively, you can also call in your order directly to cross-point at 828-628-2743, or send an email to cross-point@cross-point.com with your phone number and the best time to reach you. PayPal now also offers over-time-payments.
cross-point is fun, fast and easy! you will love the new jute fabric!
And as always, Happy Stitching and Happy New Year!

| cross-point™ Kit | Name/ Item Number/ size & color | Price |
| --- | --- | --- |



#HEL-01 shown at left
Regular Price $89.00

SPECIAL OFFER:

Price $71.20



#HEL-03P paprika reds and black

Also available in garnet/cranberry reds

see #HEL-3G on the Pattern Page




at left #HEL-04 marine blues/white

Please see the Pattern Page for 4 more color options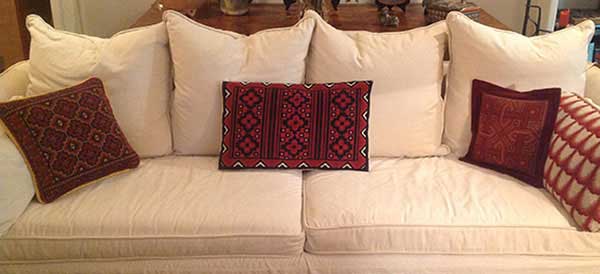 shown above: at left #PISA-05, center #HEL-03P, #BASM-03 at right
back to top